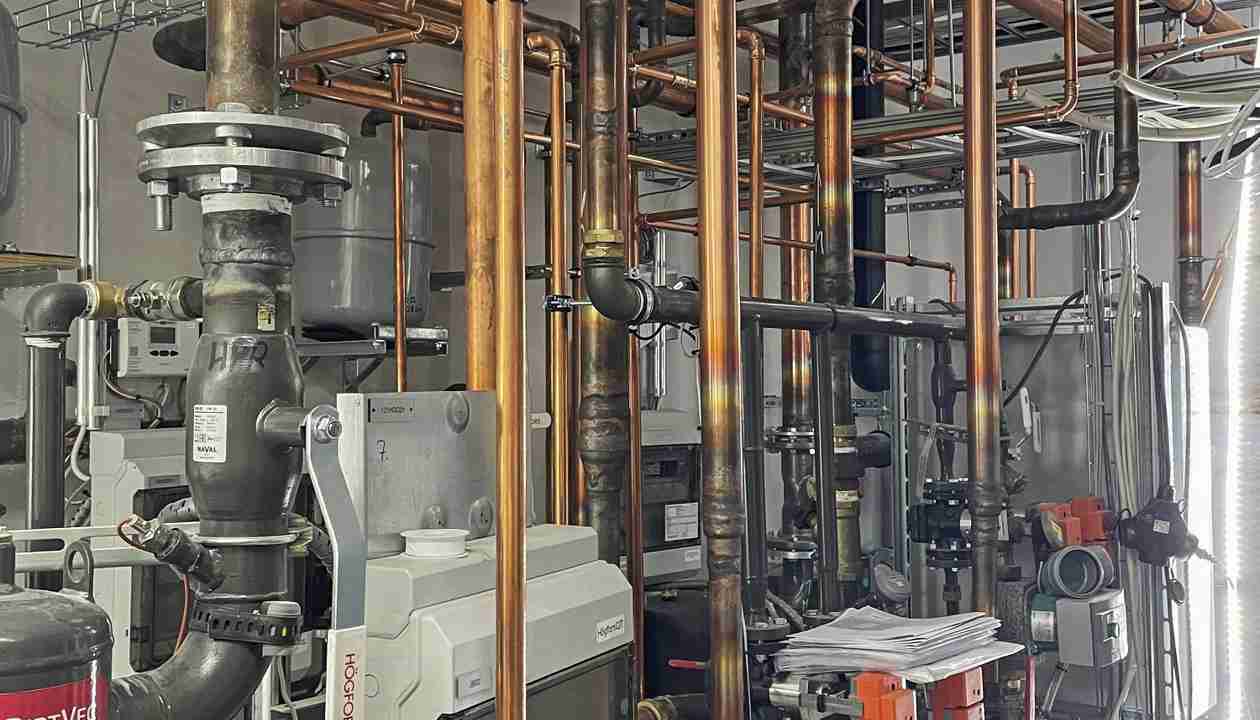 High demand for efficient energy solutions
The Finnish government is investing in energy-efficient solutions in conjunction with new property construction. Instalco's Finnish subsidiary, LVI-Urakointi Paavola is one of the first companies involved in that effort, at a major apartment building project at Pasila in Helsinki.
It has been contracted by Evälahti Oy for comprehensive installations of geothermal, water, ventilation, automation and cooling systems. The project will be completed during spring 2023.
"In Finland, we notice an increase in investments of energy-­efficient solutions. The government is giving financial support to property owners and others interested in installing such solutions. In recent years, significant advancements have been made in energy-efficient units and systems. For this project, the challenge has been associated with the advanced level of technology of the water recycling and geometric systems, along with the complexity of the automation system" explains Mikko Nokelainen, CEO of LVI-Urakointi Paavola.
Looking back on 2022, Mikko Nokelainen, is struck by the radical transformation that has occurred in Europe because of the energy crisis. And LVI-Urakointi Paavola is a company very well positioned for that.
"We've always worked with different types of energy solutions, such as ventilation systems for heat recycling, products that consume little water, energy-efficient ventilation equipment and geothermal heating systems. We are striving to have this classified as a Sustainable Instalco Project, perhaps also the first one for Instalco Finland," he says.
LVI-Urakointi Paavola offers heating, plumbing and ventilation installation services, primarily to Helsinki and the surrounding area. Some of its major projects in recent years have been with Finnair Air Cargo Center, Remeo recycling centre, Esbo shopping centre and the Gasum biogas plant.