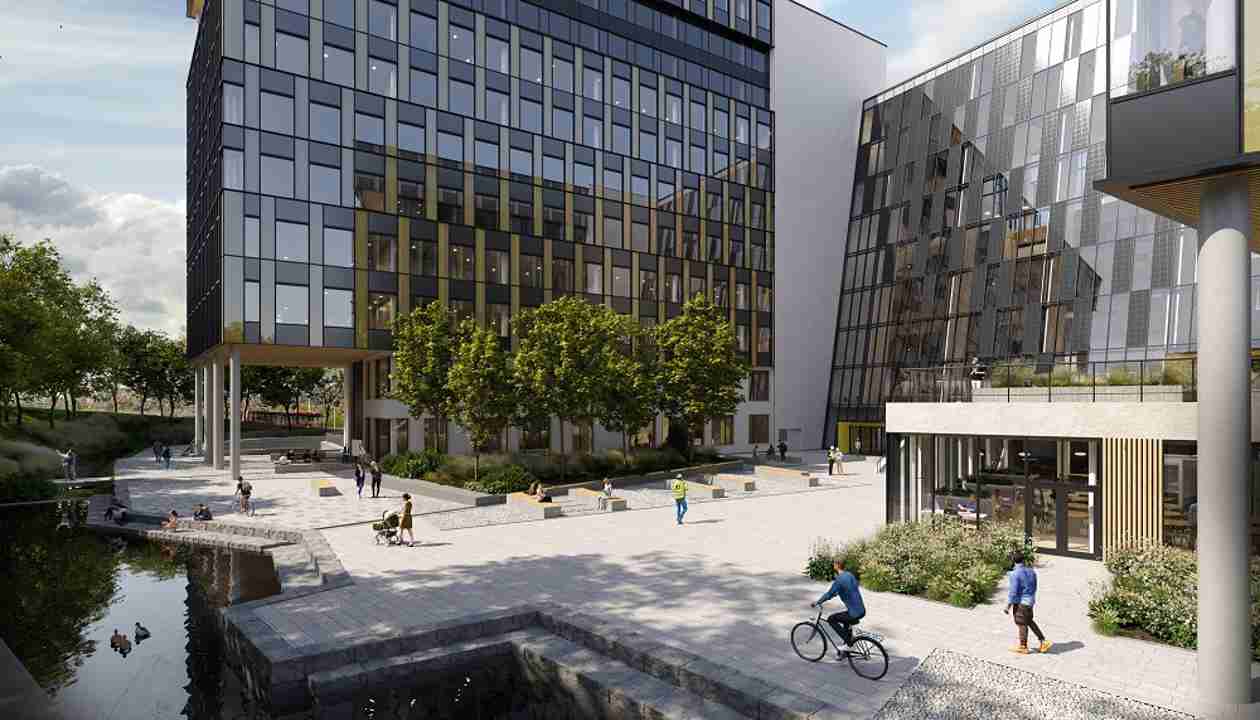 Instalco wins assignment at Construction City in Oslo
The Instalco company, Lysteknikk Elektroentreprenør AS, has won an assignment for project design and installation of the electrical solution for Construction City, a new office building that will be constructed in Oslo.
The project has an estimated total order value of NOK 250 million for Instalco. The project design work has been underway since 2022 and the installation work, which has now begun, will be completed in 2025. The client is the Norwegian company, AF Gruppen.
Construction City, situated in Ulven, Oslo, will be a gathering place for Norwegian companies in the construction and property industry.  Once completed, the 100,000 sq. m. office building will have 11 floors and 4,500 workplaces. Construction City will also serve as a training and competence centre.
"We are proud to be a part of this huge construction project in Oslo. We have a documented expertise and extensive experience with these types of complex projects. The challenge in this case is the sheer size of it," says Morten Haug, CEO at Lysteknikk.
Lysteknikk in Oslo is a full-range supplier of services in the electrical area, with specialist expertise in data centres and security. The company takes on large projects in both the public and private sectors, along with smaller aftermarket and service assignment. The business is divided into four branches: Projects, Data centres, Service and Security.
The Construction City project will be submitted for BREEAM sustainability certification at the level "Excellent".