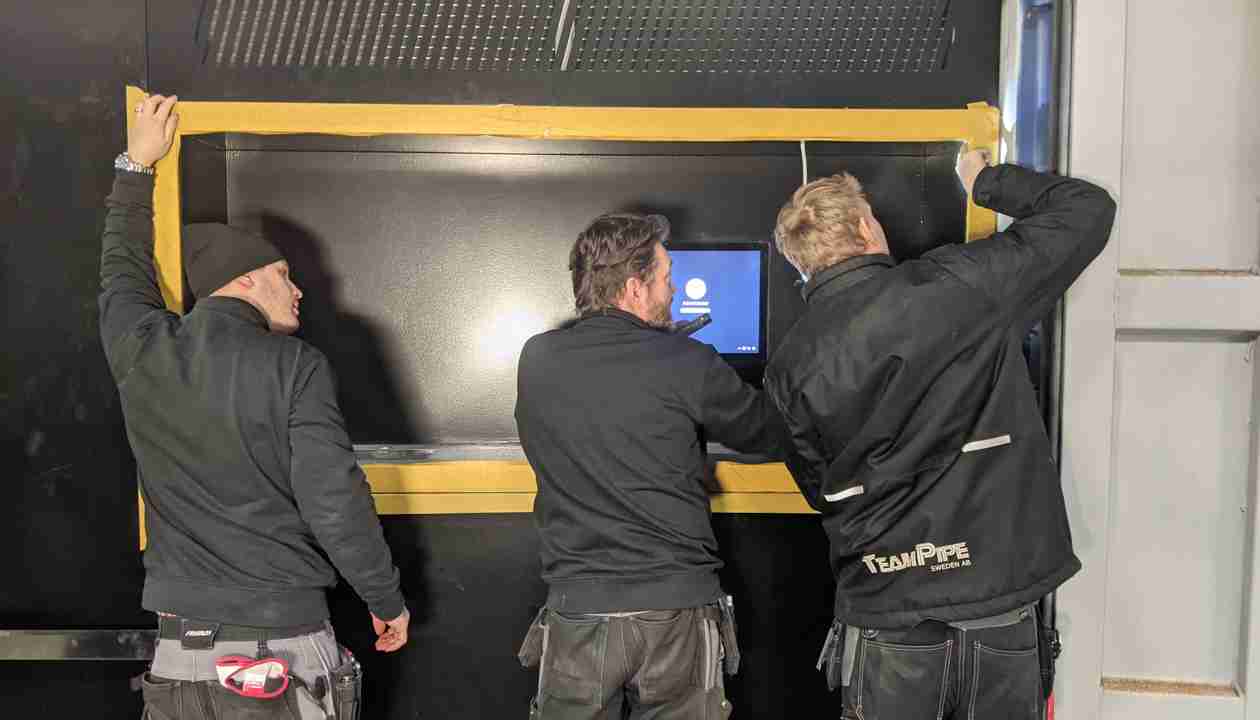 Moisture in the air becomes drinking water
The Uppsala company, Drupps, has collaborated with the Instalco company, Teampipe, to develop a system that collects moisture from the air and turns it into drinking water. Two micro-purification factories designed for this purpose have been sent to areas of the world where drinking water is a scarce resource.
TeamPipe is specialised in advanced welding and pipe installation in sensitive environments. Together with Drupps, they have been involved in developing the pipe system for the first two micro-purification factories. They are able to extract moisture from the air, producing up to 1,000 litres of drinking water per day. The system is designed for capturing moisture fromair dehumidifier processes.
"It's an exciting concept and the need for clean drinking water is huge in many areas around the world where it is a scarce resource," says Joakim Lundberg at Teampipe.
In 2021, the first mobile micro-purification factories were sent out in containers: one to the USA and one to Thailand. They were purchased by large companies that work in areas where there is a water shortage. The Drupps micro-purification factories are mobile and easy to transport, which means that they can easily be used in different environments and for many application areas. In the USA, the micro-purification factory will primarily be used to generate water for food and drink production.
If the results from these first two applications in the USA and Thailand are favourable, Drupps expects more orders from other parts of the world, including China and India. TeamPipes role in the project has been the design and installation of pipe systems, along with the purification steps required for post-treatment of the recovered drinking water. All of it is aimed at ensuring the water quality and generating clean, clear drinking water.
"TeamPipe has the expertise we were looking for and the collaboration has gone well. They delivered the specialist expertise that we needed for everything from the design and welding to pipe installation and assembly," says Fredrik Edström at Drupps.