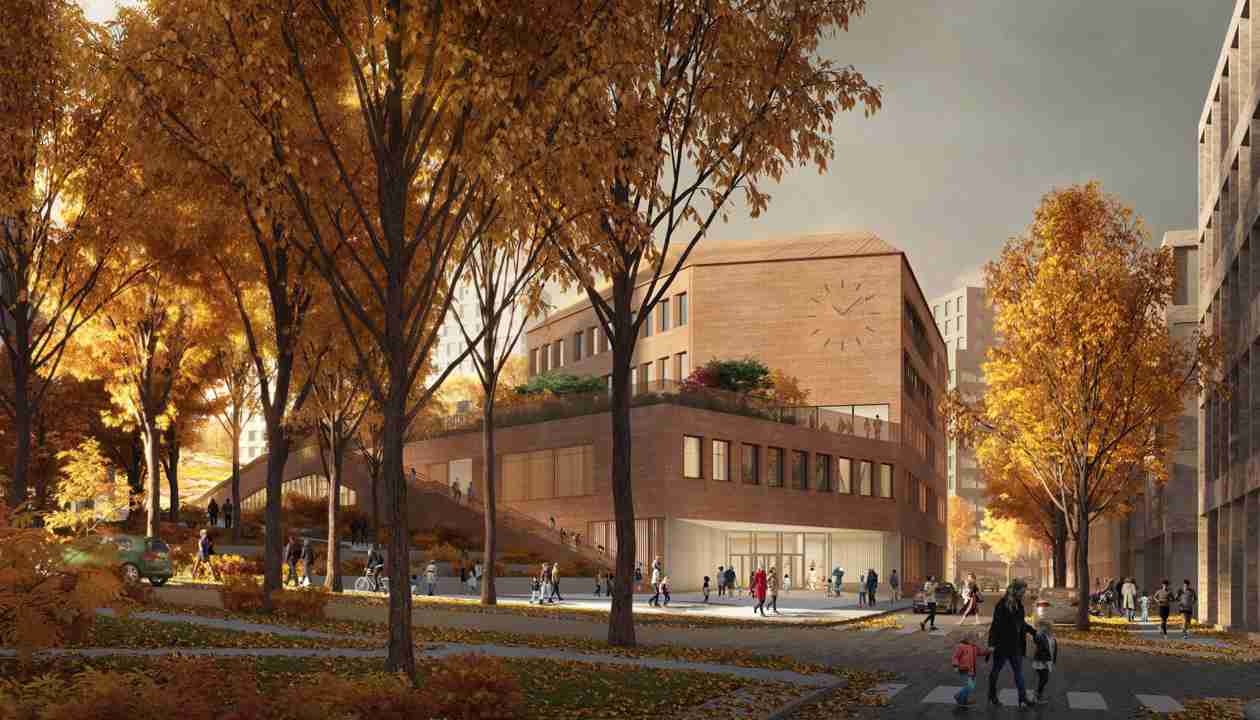 Illustration: Mer Architects.
Three Instalco companies in Finland collaborate on construction of new school
The Instalco companies, Uudenmaan LVI-Talo, Twinputki and Milvent have been jointly engaged for installations at a new school that will be built in Helsinki, Böle School. The partners and clients involved in the project are Jatke Toimitilat construction company and the City of Helsinki.
The total order value for Instalco is approximately SEK 40 million. The work involves installation of the heating & plumbing, sprinkler and ventilation systems.
"Collaboration between the Instalco subsidiaries in Finland is really progressing and this is a great example of how the Instalco model works at its very best. Together, we can offer the client and end customer a complete solution. In this particular case, we were in discussions with Jatke Toimitilat early on for the proposal that they submitted to the City of Helsinki," says Tero Viinikka, Business Area Manager for Instalco Finland, responsible for heating & plumbing and ventilation.
Once completed, the building will be 13,000 sq. m., with capacity for 1,000 primary school students, a preschool for 200 children and approximately 160 employees. The design is a multi-story building that will be constructed on a compact, sloping plot of land in the dense city landscape.
The project is expected to get underway during fall 2023, with completion in mid-2025. The goal is to certify the project as a Sustainable Instalco Project.