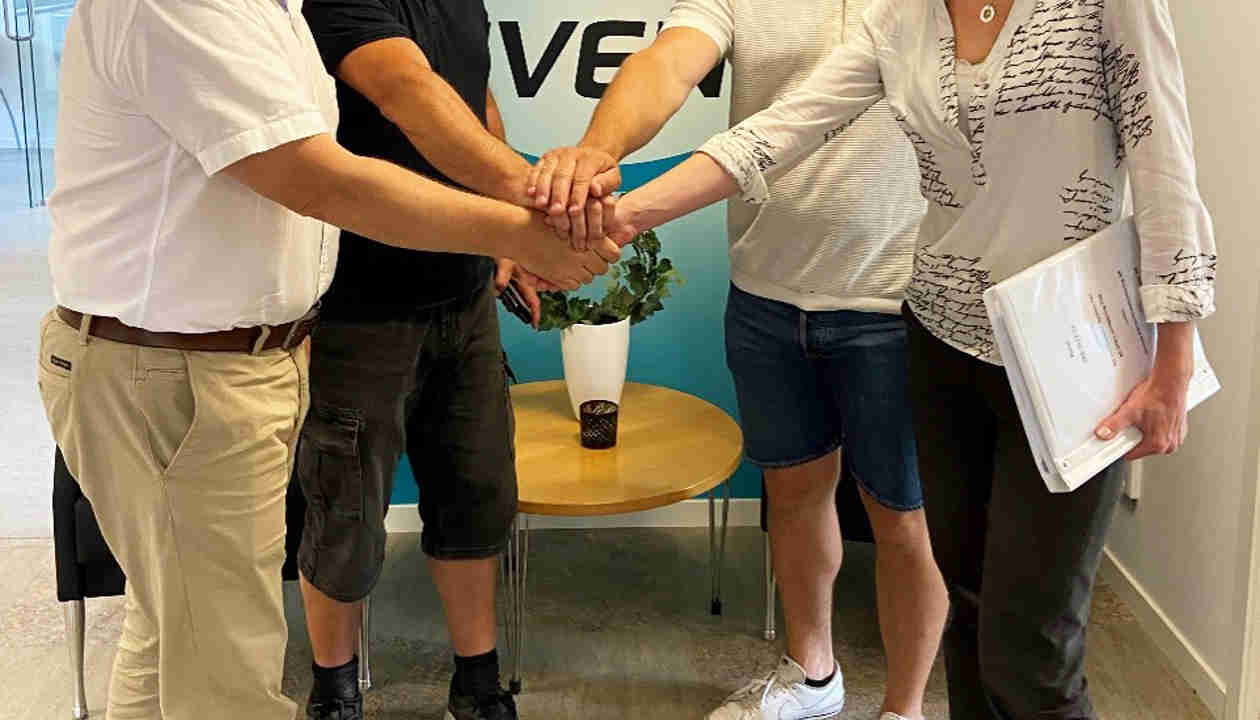 Per Wallin, Björn Helgesson, Rasmus Hallberg from Avent and Karin Nilsson from SKB.
Instalco wins assignment from Svensk Kärnbränslehantering
The Instalco company, Avent AB, has won an assignment from Svensk Kärnbränslehantering AB (SKB) for the installation of ventilation systems at Clab – the Central Interim Storage Facility for Spent Nuclear Fuel. The assignment has an order value of approximately SEK 27 million.
The project involves modernization and energy-optimization of the ventilation system at Clab, in Oskarshamn. It is an interim storage facility for spent nuclear fuel. This is where all the spent nuclear fuel from Swedish nuclear power plants is kept while waiting for the final repository to begin operating.
"The focus of this contract is long-term, energy-efficient solutions. We think out of the box to find solutions that are cost-effective and require only brief standstills. The work will begin immediately after the vacation period and it will be an intensive project that is completed over a short period of time," says Per Wallin, CEO at Avent.
Avent is specialized in ventilation, cooling and indoor environments. The company works with installation, adjustment, energy optimisation and maintenance of heating, cooling and air treatment solutions. It also offers the associated technical administration of such systems.