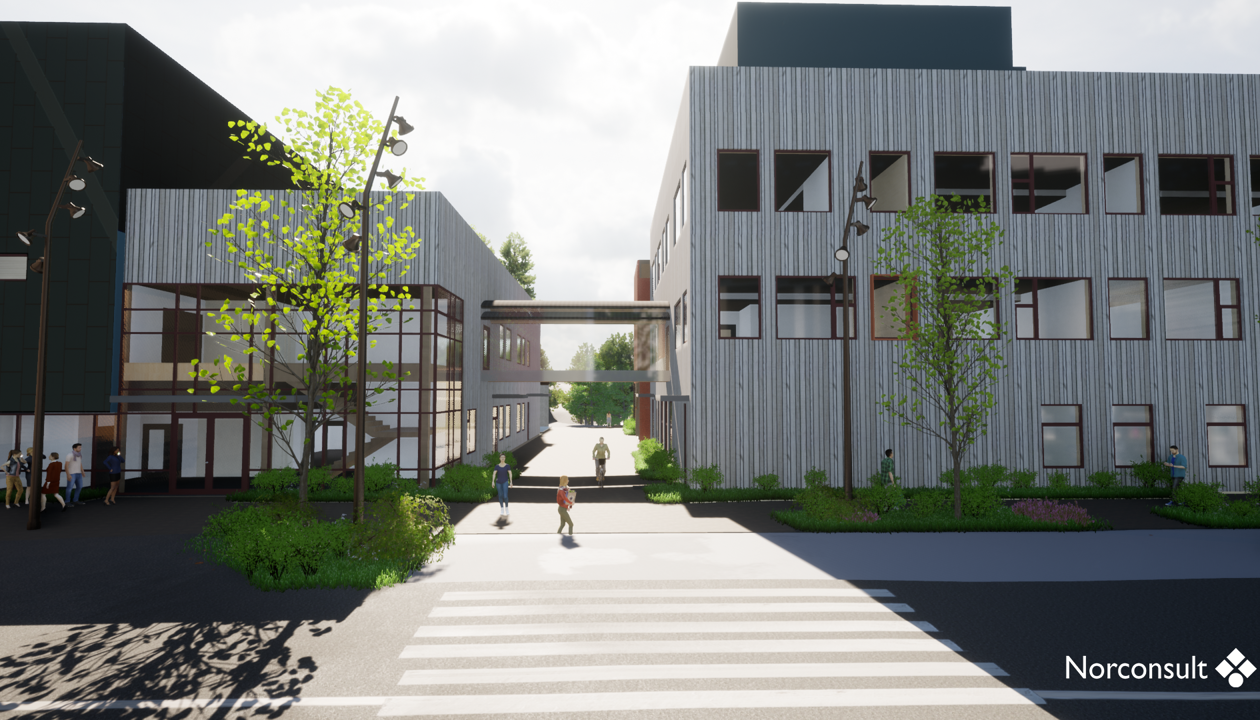 Illustration: Norconsult/Veidekke.
Instalco wins new assignment at school in Kristiansand
The Instalco subsidiaries, Moi Rør and Ventec, have been jointly contracted for installations in conjunction with the construction of a new school, Wilds Minne Skole in Kristiansand, Norway. They will be responsible for technical installations, with an order value of approximately SEK 50 million.
Together, the two Instalco companies will be delivering complete systems for heating, plumbing, ventilation and fire sprinklers.
"We have extensive experience of these types of projects and have been collaborating with Veidekke for many years. As a team, Moi Rør and Ventec are able to propose and install very high quality installations that are also sustainable. We are proud to be part of a construction project like this, which benefits the Kristiansand community," says Kåre Henning Åsly, CEO at Moi Rør.
Once completed, the new school, Wilds Minne Skole, will be around 6,000 sq. m. and there will also be a multi-sports arena with offices that will be around 3,500 sq. m. The school will have capacity for 500 students and 60 staff members. The main construction material is wood, along with other environmentally friendly solutions.
Construction begins in August 2022 and is expected to be completed in June 2024.